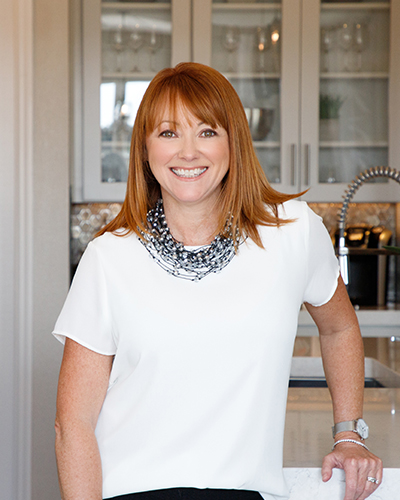 Christy oversees daily operations as Masterpiece Design Group's President/COO, but her creative drive also allows her to help deliver distinct design for individual projects.
Ingenuity is in Christy's nature, and her strong business mind and artistic passion were evident early on in life. She started thinking about running a business at the age of 15, and by 17, she was designing and creating her own line of "art jackets" that were sold in three malls throughout Texas. Later, after years of working in the interior design world, Christy and her mother Carol saw the opportunity to create a full-service design firm – and the rest is history.
Now, Christy is highly regarded throughout the builder and design community as a recognized speaker on current design trends. Most recently, she has served as a judge and speaker at the Best in American Living Awards (BALA) and has lectured at both the Greater Orlando Builders Association (GOBA) and Southeast Building Conference (SEBC).
In her free time, Christy loves traveling, fishing or attending sports events with her husband, Don, and their two children, Jacob and Rylie.
Creating Spaces that Inspire New Possibilities