Why Masterpiece Design Group?
EXPERIENCE
We have completed 2,000+ projects during our 20+ years in the business, and our accomplished professionals bring over 300 combined years of experience and excellence to the company.
TALENT
Our passionate team of interior design professionals is diverse and dedicated, earning impressive credentials and accolades throughout the years.
FULL SERVICE
Whether it's model merchandising, commercial or residential needs, we serve all aspects of the design market. We are your trusted partner for planning and design, to procurement and installation.
AWARD WINNING
We have been continually recognized for extreme excellence in the design and model merchandising industry, receiving 50+ awards across several categories.
FACILITIES
Our expansive facilities offer a 6,000 SF design studio, 20,000 SF of warehouse space and an 8,000 SF Saturday Models retail showroom.
CUSTOMER SERVICE
At Masterpiece Design Group every project is approached in a client-focused manner. We are caring and collaborative, and no matter the task, our team ensures each individual client is provided exceptional service, from concept to creation.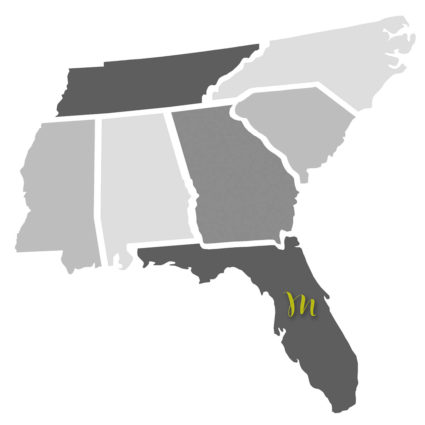 Areas We Serve
Masterpiece Design Group is based in Winter Park, Fla. We work with clients in areas all across the U.S., with emphasis in the southeast region and throughout Florida, including Orlando, Tampa, West Palm Beach, Sarasota, Vero, Ft. Myers, Naples and Jacksonville.
Let's Connect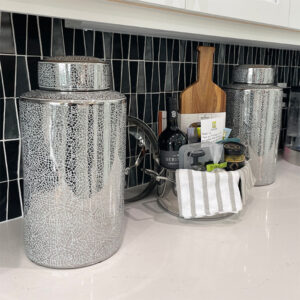 "Thank you for coming yesterday and making all of our plans a reality. There was so much to take in yesterday but I can honestly say we love everything! You girls are a amazing team and this is just one of the many thank you's you will be receiving, as we breathe in this reality and begin to enjoy the decor. After 6 months of craziness it was so awesome to sit last night on a comfortable, beautiful couch and watch tv. In a beautifully decorated room!!!!! Your gifts around our house were so well planned out, thoughtful and appreciated. Lea will LOVE hers. But the best gift was finding you guys and your company. You truly are a Masterpiece ❤️. I am stopping for today, here comes the happy tears."
Randee Perlman, Boynton Beach, FL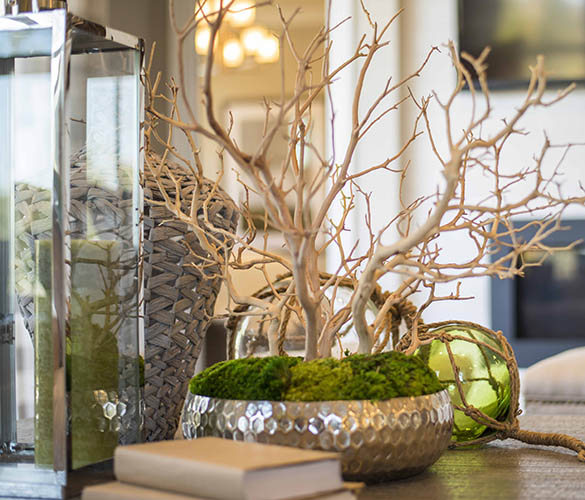 "Masterpiece Design Group is one of the most creative client-oriented companies in the Central Florida area. They provide a great design that is tailor made to each individual client. You will love the experience and the end product!"
Kristi (Halleen) Newton, MBA, PMP Sr Project Manager, Interior Design at Las Vegas Sands Corp. (Former Interior Design Director, Wyndham Reunion Resort)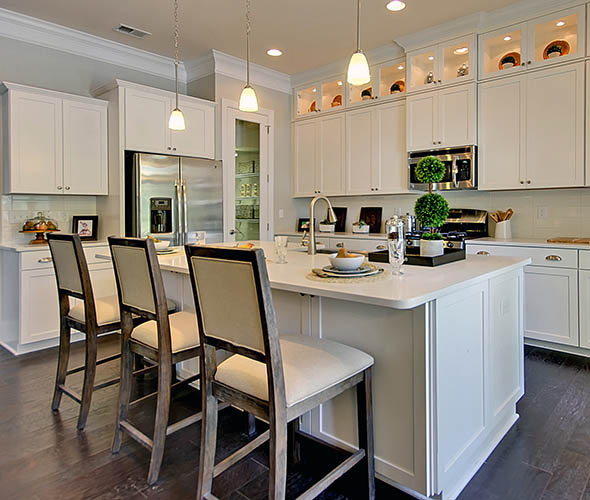 "Masterpiece provided a total new house decorating project for our home. Our concern was whether they would be able to select products and styles that would blend with our taste. The process they walked us through resulted in a perfectly decorated home that exceeded our hopes. We are so pleased with Masterpiece that we are using them on another project. We also loved "the big reveal." We left our empty house at 7:00 in the morning and returned at 4:30 in the afternoon to a finished home. It was a great ending to a very positive experience!"
Robert & Janet Fitzgerald, Moline, IL Second Home Owners, Windermere, FL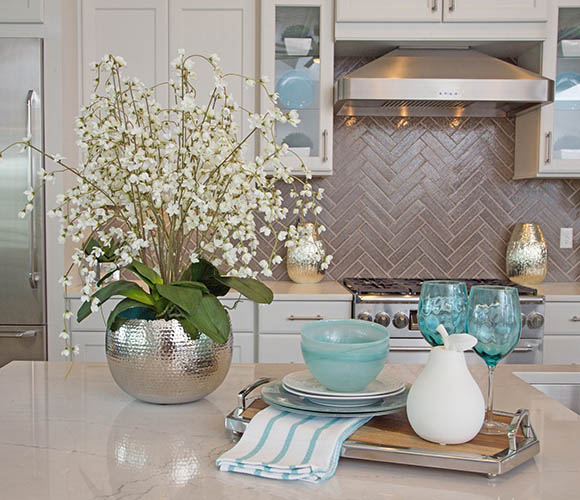 "You will not be disappointed in the design or customer service you will receive from the Masterpiece Design Group. First, our designer devoted ample time to understand our style and budget and applied that knowledge to deliver a plan that was not only functional and gorgeous, but also affordable. She definitely went above and beyond our expectations, particularly with respect to the attention to details throughout the home. We were provided several options for each room, so we could have the final input on what went into our home. The design plan is almost complete and we cannot begin to describe how pleased we are and have received so many compliments on the house already, even though it is not yet finished!"
Victoria & Jordan Silverstein, Delaney Park (Orlando), FL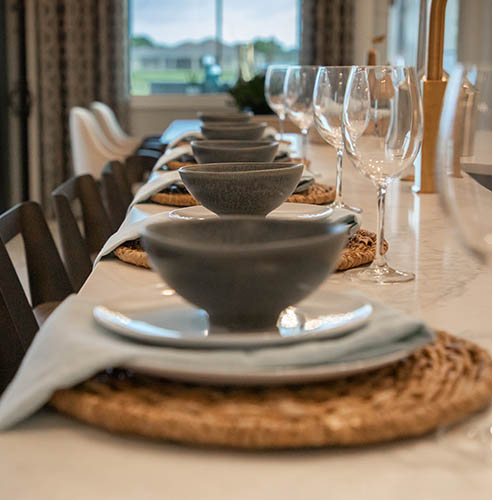 "We used the services of Masterpiece to design our new home and it is one of the best decisions we ever made. They created an absolutely wonderful home for us that we enjoy each and every day to this day! Our friends and family ALWAYS comment how wonderful our house looks. Masterpiece is an incredible company. They made the whole process a pleasure to work with and put it simply, they are just PROFESSIONAL in every way and everything they do. I would highly recommend them and would use their services again without a question."
Shailesh & Kalpna Patel, Windermere, FL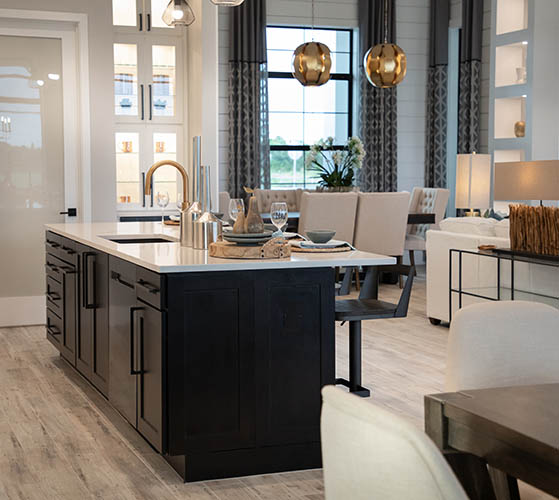 "The experience that Gordy and I had in working with you has been an excellent one....not only did you listen to the decorating scheme that we wanted, but you brought it all together. It's absolutely beautiful. You've made the whole process seem so easy (but of course I know that there were many, many hours of work). It has been OUR pleasure to have had the opportunity to work with you! You have truly made this experience very smooth and efficient. From both of us....Thank You"
Gordon & Gretel Schubert, Madison, WI: Vacation/Second Home Owners, Wyndham Reunion Resort & Club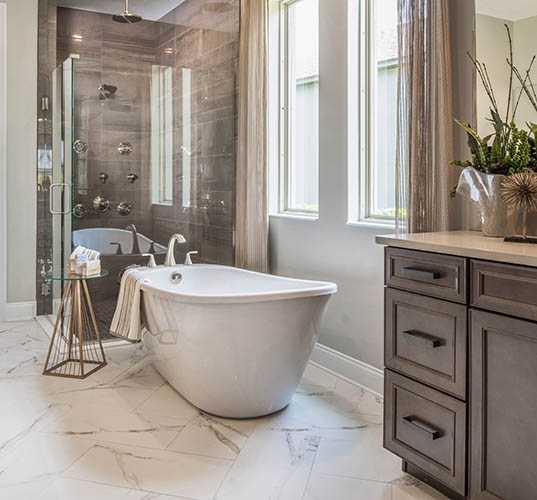 "You are true genius. You have made our dreams come true and words can't explain how happy we feel about what you have created. Thank you, thank you! Quality and standard of your work is outstanding and we are just blown away. We love our new home and are truly grateful for what you have done."
Shailesh & Kalpna Patel, Windermere, Florida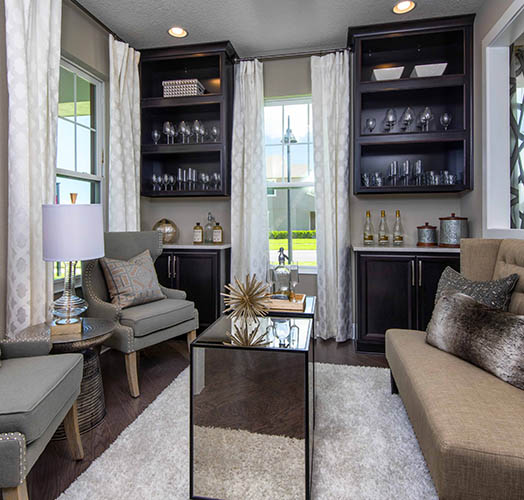 "I just want to say that the house looks absolutely gorgeous. Thank you for your hard work and for your punctuality."
Elodie & Wisam Costandi, England Vacation/Second Home Owners, Wyndham Reunion Resort & Club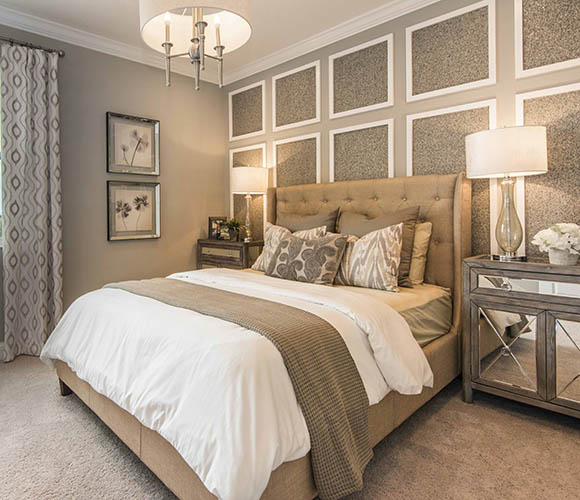 "Thanks – why can't they all be like you?!"
Jon Bryan, England Vacation/Second Home Owners, Wyndham Reunion Resort & Club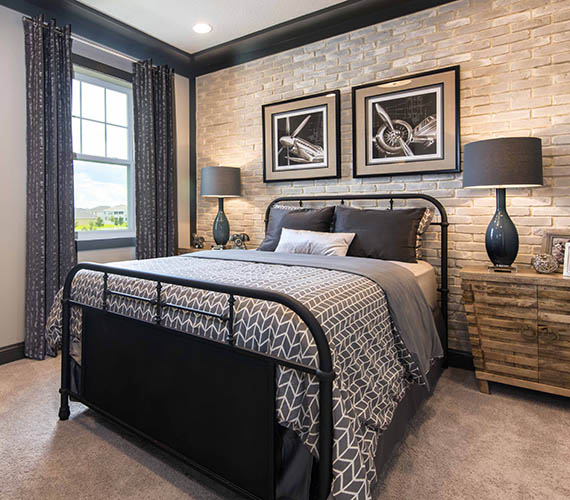 "Masterpiece did a great job recommending designs that fit our style while keeping within budget. They were very adept at taking a vague concept from us and turning it into great designs."
Mike & Joann Haas, Princeton, NJ Vacation/Second Home Owners, Wyndham Reunion Resort & Club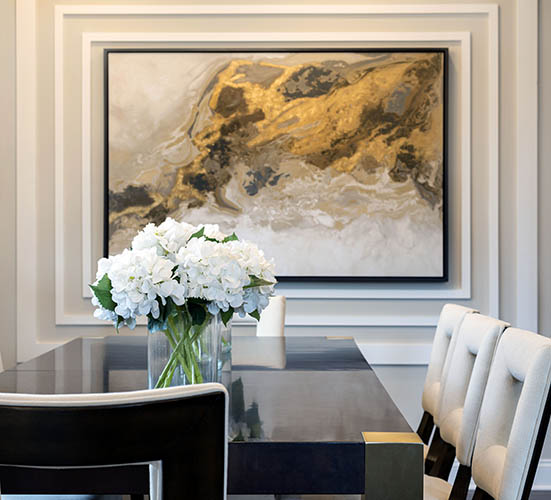 "We wanted to work with a team who would help us bring our vision for our home to reality. Masterpiece Design group did an excellent job in listening to us and surpassing our expectations. They have brought out details in their work that reflect so many aspects of us as individuals. It is remarkable how in tune they are with their clients and flexible. We were a little hesitant to give over the whole house, but I can say with confidence what a pleasure it has been to see it all come to life. I am looking forward to working with them again!!"
Dhanya Nair, Heathrow, FL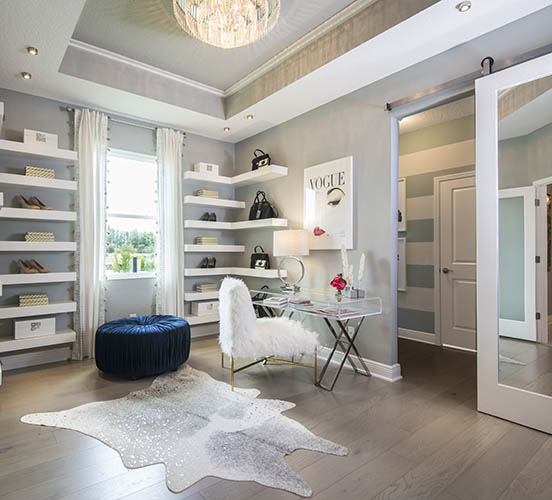 "Being a high-end custom homebuilder with many years of experience in Celebration, Keene's Pointe, Dr. Phillips, Winter Park and Windermere, we selected Masterpiece over many other talented design firms due to their "total package" of design vision, professionalism and service. The Masterpiece team proved to be true partners in the design/build process and exceeded our expectations on every level."
EJ McNally, President, McNally Homes Custom HomeBuilder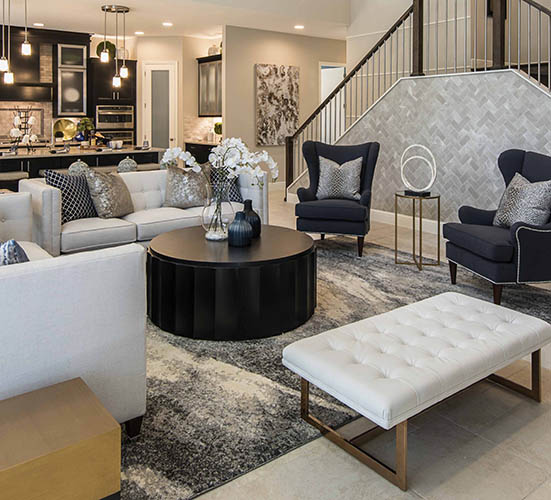 "We highly recommend Masterpiece Design Group. They do a fantastic job on Interior design and merchandising. They are very creative!"
Sharp Design Studio, Tampa, FL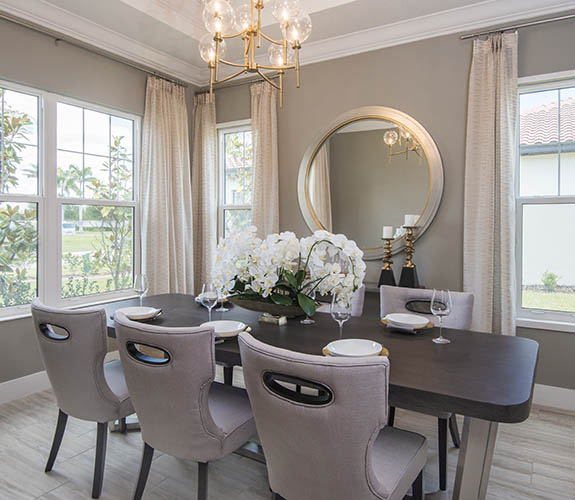 "For over 10 years, we've worked with the skilled designers at Masterpiece Design Group. Our team thoroughly enjoys collaborating with their professional design team. We know that we can always rely on the Masterpiece team to help us reach our model merchandising goals and stay within budget. With their model merchandising expertise, experience and dedication, our beautifully decorated models always transcended our expectations."
WCI Homes, Tampa, FL
Creating Spaces that Inspire New Possibilities