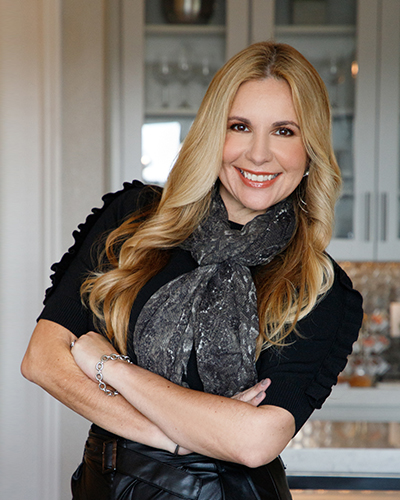 Jannett joined Masterpiece in 2018 and quickly became a marquee team member. As the Vice President of Sales and Marketing, Jannett creates informed strategies to keep the company on track for its budget and revenue goals. In addition to managing overall growth, she oversees Masterpiece's residential and commercial divisions, working closely with builders, architects and clients. Her strong project management skills, leadership and ingenuity ensure projects are executed with success and play a major role in elevating the Masterpiece brand.
After studying at Stetson University, Jannett worked in finance assisting clients with their investment portfolios and retirement planning. She then transitioned her talents to publishing and served as the publisher of an international business art magazine, which focused on teaching artists how to be successful entrepreneurs. With her years of finance and publishing experience, Jannett was thrilled to join Masterpiece where she combines her business savvy and passion for creativity.
When Jannett isn't helping expand the business, you will find her spending time with her two kids, Brooke and Landon, and her furry baby, Finnegan. She also enjoys traveling (anywhere with crystal-blue waters), yoga and reading.
Creating Spaces that Inspire New Possibilities